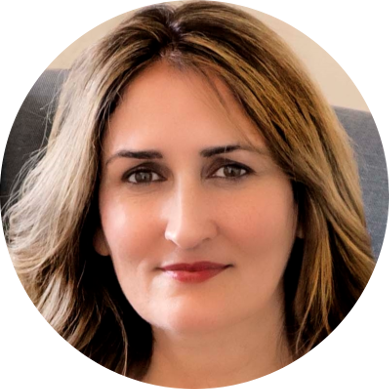 Integrative Therapist, Mental Health Counselor, Founder and Scientific Responsible of "THERATREE-Awakening the Senses of the Soul". Initiator of CHIRON THERAPY which is her vision and life's work.
She completed her postgraduate studies in Psychotherapy (M.A. in Integrative Counselling & Psychotherapy, Middlesex UK) as a Mental Health Counselor (COSCA, Counselling & Psychotherapy, Scotland UK). She has completed Postgraduate Programs in Gestalt Therapy (San Fransisco Gestalt Institute & Ecole Parisienne de Gestalt), Trauma Therapy and Post-Traumatic Stress Disorder (PTSD), Couples therapy (Psychogenetic System), Family Therapy (Adlerian Training Institute, Inc.), «Transpersonal Psychotherapy and Holotropic Breathwork», Clinical Psychopathology (Eginition Hospital, Athens) etc.
Her personal interest in the psychological and spiritual development emerged through her participation in groups exploring various philosophical schools of thought and spiritual traditions. By staying in relevant centers in England and India, she pursued the integration of Western and Eastern thought and obtained skills and techniques which she uses in her groups.
She is the founder of the "THERATREE" group, which aims to awake the Senses of the Soul, primarily through experiential work with archetypes and ancient Greek myths in the context of CHIRON THERAPY.