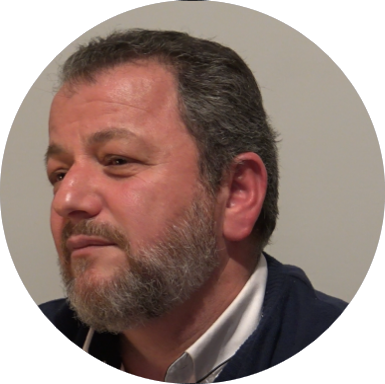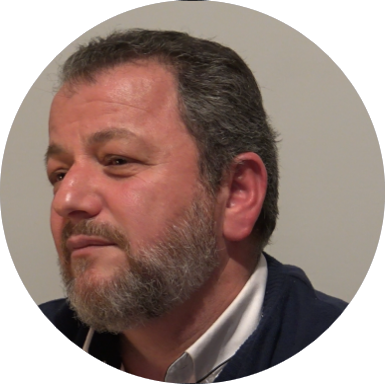 Lawyer, Philologist specialized in linguistics, Author, Researcher of Ancient Greek literature.
He works as an author, translator and teacher. He has been coordinating and managing the work of "Heliodromion" Cultural-Research Society since its foundation in 1992. He delivers courses on the Ancient Greek Language, History and Philosophy at the seat of "Heliodromion" in Athens and has given numerous lectures in Greece and other countries.
He has worked for many years with self-awareness groups and conducted more than 150 workshops on purely Greek topics. Seeking the roots of the Language itself, he has been led to the systematic study and deep knowledge of ancient Greek language as a source of the modern Greek language as well as many other contemporary ones. For Heliodromion publications, he has edited, commented and translated many important works of the ancient Greek Literature, such as: "On Cheerfulness" by Plutarch, "On Statues" by Porphyrius, "On the Hieratic Art of the Hellenes" and "Sacred Hymns" by Proclus, Plato's" Cratylus – On the Correctness of Names", etc.
He collaborates with the team of "THERATREE-Awaking the Senses of the Soul", aiming at the alignment and harmonization of modern man through the creative and experiential approach of Chiron Therapy, integrating ancient Greek philosophy and modern psychotherapy.